Driveway Paver Installations and Styles Fort Lauderdale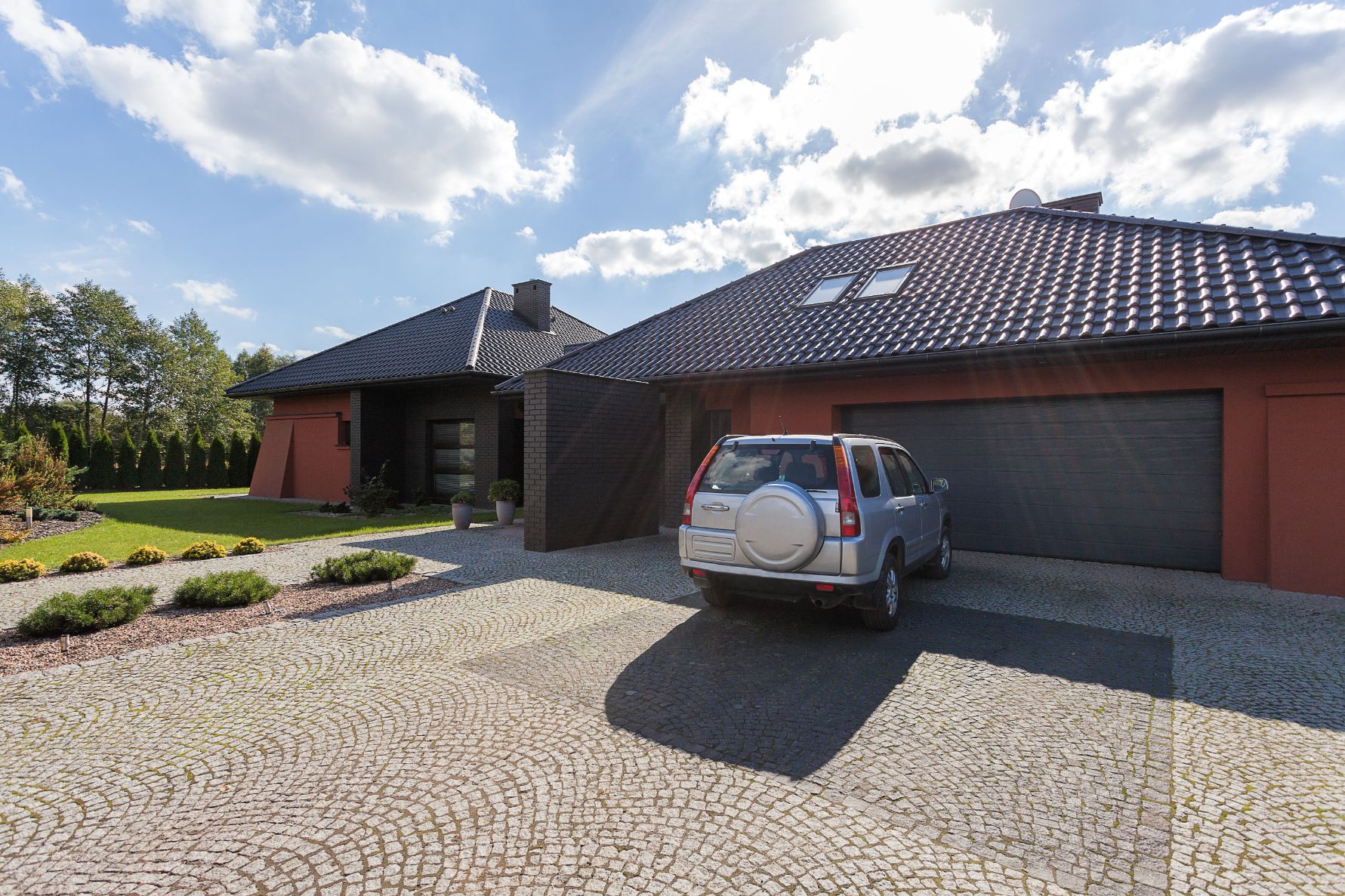 Concrete Pavers: This style of driveway is among the most popular because of its relatively low cost of installation, lack of maintenance, and durability. Flexibility in appearance includes stamping and dying for color, texture, and augmentation. Although concrete can be affected by bitterly cold weather, this is not an issue in the sunshine state. As a resident in Ft. Lauderdale, you will have nothing to worry about when installing this type of driveway paver on your lot.
Asphalt Pavers: For those who are looking for a simple, easy and budget-friendly choice for driveway pavers, asphalt is a great option for those who just want a black driveway and are not in the market for customization. Asphalt is known to attract heat, so in the Florida Summer, these can get quite hot. It's important to note that asphalt needs to resealed around every 4 years, so there is maintenance involved in keeping it going strong.
Gravel Pavers: An eco-friendly paver solution, our gravel is made of recycled materials for a sustainable paver. One of the greatest advantages of gravel is its unloaded capacity for volumes of traffic. If you are the proud owner of large trucks or hate accumulating excess rainwater, this is a wonderful option. This is a popular option among Fort Lauderdale's fire stations. Gravel is also great for filtering the Florida rainwater to minimize flooding and puddles. However, it does need occasional maintenance for displaced gravel along the edges.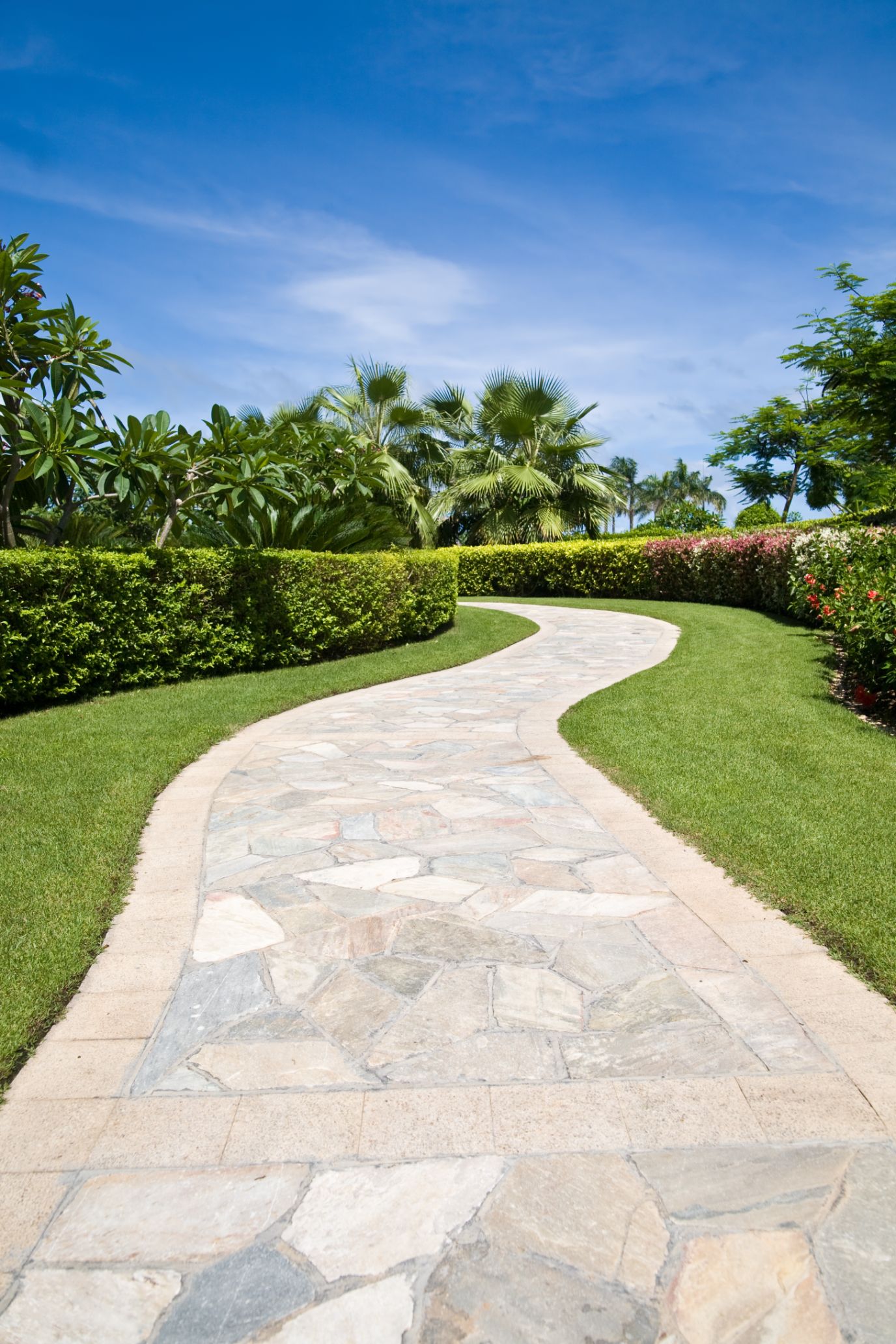 Green Pavers: Another trademark paver choice for environmentally friendly and nature lovers, our green pavers are incredible. It is designed to hold green algae, which helps absorb rainwater and offer your driveway storm management. Since there is plenty of rainfall in the Florida climate, this driveway paver is guaranteed to last. Even better, its anti-slipping properties keep your family safe when walking across it. With the flexibility of customized options, easy installations, and low costs, it is tough to beat our green paver option!
Tar and Chip Paver: Don't let its rugged aesthetic discourage you; tar and chip designs are an outstanding choice in Ft. Lauderdale pavers. Its surfaces are great for traction, they are low in maintenance, and easy to install, making them a cost-effective option for your driveway.
Travertine Pavers: When you are looking for a natural stone for your paver, there are none that stack up to our travertine driveway pavers. With natural stone, you get outstanding customization. You can style travertine into a variety of colors, hues, sizes, patterns, and designs to make it your own. From Flagstone to Limestone and everything in between, you are going to love that natural aesthetic to your driveway when you choose travertine for your next installation.
Old Chicago Pavers: If you are wondering where it got its name, Old Chicago is a red clay brick design that was used in turn-of-the-century Chicago area buildings. Yes, the very bricks that were used in torn-down Chicago buildings are used in your driveway, creating incredible, unparalleled authenticity and charm for your driveway. While they can be difficult to obtain due to limited supply, they are timeless and will create an antique attribute to your home. Even better, because it is a recycled material, it is sustainable and ethically superior to the competition. Because
Brick Pavers: With brick designs for your driveway installation, you get a classy model that is full of traditional charm. While it can be one of the pricier options, it holds its value well. This is because it can be colored and customized to your liking for unique hardscaping. Its pattern is pristine and creates a jaw-dropping aesthetic to your home. Whether you follow the yellow-brick road or go your own route, you will be pleased with the installation of our brick driveways!
Cobblestone Pavers: For those who are looking for a traditional yet timeless design, a cobblestone driveway is a design for you. With its impressive durability and little need for maintenance, it holds outstanding value when properly installed! It is also flexible in catalog options, making it popular for customization. Because of the surface inconsistency of cobblestone, you want to make sure you reserve this installation project for a truly professional company or else you run the risk of having costly resurfacing overhauls down the road.
In addition to these popular choices, our catalog contains one of the most comprehensive and diverse inventories of driveway pavers and hardscapes in Ft. Lauderdale. Whether you need the styles listed above or you are looking for lesser-known options, Driveway Pavers has you covered. In addition, we also customize your driveway installation products for a one-of-a-kind driveway for your unique residential or commercial aesthetic!
With so many unbelievable driveway paver installations and styles to choose from, we can understand if you are overwhelmed by our award-winning catalog. If you need help sifting through your options, weighing the advantages and disadvantages, or need help finding the best stylistic fit for your residential or commercial driveway, our Driveway Pavers team is here to help!
Call us today for a free consultation and quote on your upcoming installation project. Our customer service and design specialists are highly trained and have a keen eye to help you find the driveway of your dreams. Your driveway will become the talk of the town in no time when you go with Pavers Fort Lauderdale!